Planning & Strategy Stage | Asset Production | Promotions or Campaigns | Analyse & Optimise
There are four key stages in the process of executing a world-class digital transformation project, and in this short blog, we're going to go through exactly what they are and some of the components that you should consider having in your digital transformation process to ensure that you pick the right strategy, the right team, and the right channels to execute the business outcomes that you're looking to achieve in 2020.
Planning and Strategy Stage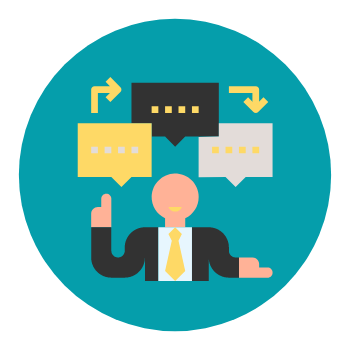 Planning
In the planning stage, you want to meet with a Growth Advisor who will take the time to understand the strategic business roadmap of your business - where your business is going over the next 180 days to two years. Your Growth Advisor would have to understand what the purpose of the transformation project is, the outcomes that you're looking for and the organizational objectives that you are trying to achieve in line with this digital transformation.
If you were to meet the company's future self and what does that vision look like? If you were to spend a day in the business six months from now when all of these have been executed, what would that mean to the business? What is that going to mean to your top line, to your GP, to your profit, to your staff retention, and to your position in the marketplace?
Create a timeline and identify the Must Haves, Nice to Haves, and Should Haves in the project which will then lead you to your Smart Goals. For more information about Smart Goals, view our blog: What to Expect from a Digital Strategist.
This is also the stage where the risks associated with undergoing the transformation have to be evaluated. Create a risk register and set up the foundational structure through task management systems to bring a decentralized team and process together and clarify the roles and responsibilities of each and every person on the team.
It is in your best interest to work side by side with a subject matter expert, a strategist, a pre-vetted worker who understands your industry or coordinate a team that is able to lead your project and add more value to your business.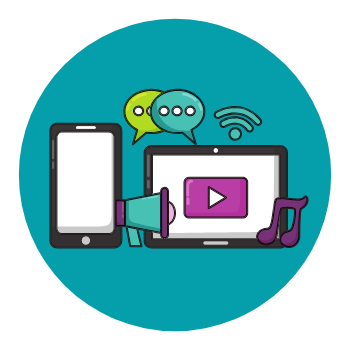 Strategy
The important thing is not a set of words on a page. In the same way that an architect's drawing is prepared for a property, this is a foundational, documented process for the rest of the stages to follow. Some of the inclusions that you would expect to be done by a strategist are looking at your overarching brand positioning in the market, your customer value proposition, your overarching messaging and your proof points, and your core values as an organization.
Below are some factors that should also be considered in the Strategy Stage:
Who are the avatars that you're servicing as customers?

What's the audience segmentation in terms of details, age, profile, occupation, area they live in, and what they do in terms of their psychographics and their demographics?

What are the main competitors in the market?

Why are they market leaders and what are they doing currently to dominate the market?

Where is the industry going, has previously been, is now, and is going in the future?

How is your current eCommerce store, your sales process, and your customer service teams?
Doing a critical analysis of your historical sales data and having a look at what the business has been doing from a revenue point of view, where the revenue contribution has been coming from, what the breakdown of those numbers is on a monthly basis over the previous 12 months will give your Strategist a clearer picture of the strategy to implement.
Aim at producing a succinct document that can act as guide and checklist in the second and third phase and provides absolute clarity for what the business is and for what the business is not. A process such as this typically takes up to around 50 and can be delivered within three to four working weeks. It's absolutely vital that you get the strategist and the key members of your business on the same page and invest the time in order to get the best return and result for the organization.
Asset Production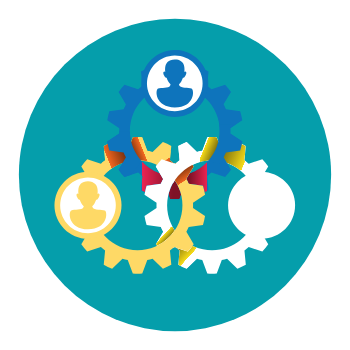 Asset Production is the creation of residual assets, whether they be digital, offline, traditional media, or in some cases physical assets that will drive the result and implement the strategic vision that has been set forward in the strategy.
Examples of Asset Production
Creative Asset Production: This where you would look at a creative theme for your organisation. Most often than not, you may have two or more options to review on how you can position your business and what creative territory your business lies in. Are you a conservative organization? Are you an innovative organization? Are you an outlaw? Pinpointing your business identity will help you deliver clear messaging that can be used across all channels such as website, TV advertising, radio, digital marketing, sales collateral, brochures, etc.
Graphic Design Production: This could be sales collateral, promotional products or banners for your business or other digital assets on web. Having a look at whether reskinning your website, could be just as effective as rebuilding a new website.
Automation: You may be looking to start to automate the different systems within your business or need help in user experience or process journey mapping. Implementing automation within your business will help you understand how you can leverage technology in order to increase efficiency and reduce labour.
Social Media Asset Production: This can be either production of new social media assets or just simply doing a hygiene process overall of your assets to make sure that the information is current and up to date. As simple as having the opportunity to get videography for the business to clearly articulate the value proposition or have existing customers talk about their experience and the value that they have received from your organization can make a big difference.
Tip: It is important that you sign off the final proofs and final copies and check all the fine details to ensure that every pixel, every font, everything that you have produced in your style guide is matching in your assets all across the board. Most importantly, ensure that the name, address, telephone number and contact details are all correct. It is also vital that you go through a detailed user acceptance testing if it is digital online assets.
Promotions or Campaigns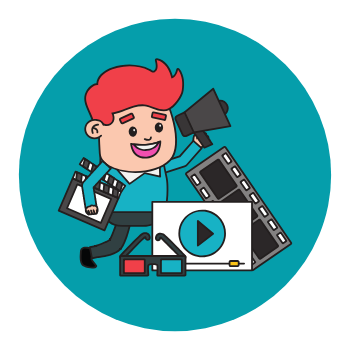 This is where the rubber starts to hit the road and you can start promoting your new branding or your new customer value proposition to the marketplace in a targeted way in line with the strategy that you've put forward. Making sure that you're hitting your exact avatar, as well as, ensuring that the message that is going out at the three different stages of the funnel - Awareness, Consideration, and Lead - is the right message to the right person at the right time, and also on the right channel.
It's vital that you set up all these channels and again, test, test, test to ensure that the content is all correct. The small stuff does matter. We would then recommend a small budget on each channel to test the data. As users respond to your content on channels, you would then start to calibrate the different marketing channels and media spends based on which is getting the best return on investment for the organization. The objective here is to be able to track the measure of success, whether that's a cost per lead, cost per appointment or cost per online sales transaction.
Analyse and Optimise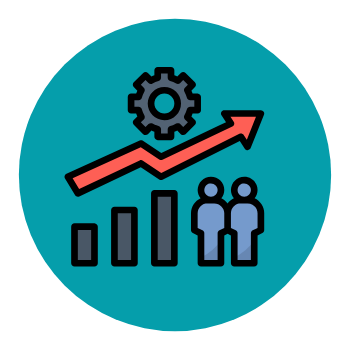 You want to track and measure. As they say, "What gets measured, gets managed." And, it's the same in marketing. It's important that you get objective feedback, so you're making decisions on facts, not feelings, and you can optimize the campaign quickly to reduce leakage in media spend or missed opportunities.
It's important that you get your Google Tag Manager setup linking to Google Analytics. We recommend using tools like Google Data Studio to build your own customized dashboard where you can look at the individual metrics that relate to the measures of success for your digital transformation projects. Although it takes about a week to set up, it is a highly valuable process as it ensures that you're protecting your overall investment by being able to measure the results that you are getting from the effort and the investment that has been put in to date.
---
There are so many ingredients and so many variables that goes into producing an award-winning digital strategy, so it is important to work with professionals that can help you throughout this process not just to see it through to completion but as well as achieve the best outcome for your business.
If you are looking to get started with your digital transformation project and take the first steps in pre-planning, you can save up to two hours of time by completing our needs analysis form HERE, and one of our digital growth advisors will be in contact with you to discuss your project further.