Creating a digital marketing team if you're a small business can seem like a tough task. Budget and resources are limited, but you know you need to have a team to promote the business so you can focus on growing it.
But how do you go about getting the right people for the job? Or how do you manage them to ensure high performance and results?
Here are 5 steps to building a high performing digital marketing team:
1. Team Structure
A marketing team can essentially be broken down into three key areas:
Acquisition: a team to get leads in (social media, traditional marketing or a strategist for example)
Nurturing: a team responsible for nurturing leads (often content creators that help encourage a sale)
Monetization: a team responsible for converting those leads (this tends to be more sales people and front of house staff)
Think about your business revenue goals and use this as a guide to determine how big your team needs to be to achieve these goals. It's not always the case, but often, the larger the goals, the larger the tasks and the bigger the team needs to be.
2. Company Culture
Attracting the right team starts with you deciding what culture you want to harvest in your business and what qualities you need from a team member to maintain that culture.
Skill and experience are important but think about the types of personalities, characteristics, and values you want your dream team to have. You could have the most experienced analyst in the world in your team, but if they aren't confident in articulating themselves or aren't friendly with other staff, this could cause a problem.
3. Develop an Onboarding Process
You can learn a lot when you're thrown in the deep end, but an onboarding process ensures that we're equipped with the must-knows and training we need to carry out our new job tasks with more confidence and minimal error.
There's informal onboarding, like meeting the team and going through the office set up. Then there's more formal onboarding like going through the tasks, tools, and processes needed to operate in the role. One week is usually an appropriate amount of time to successfully onboard a new team member.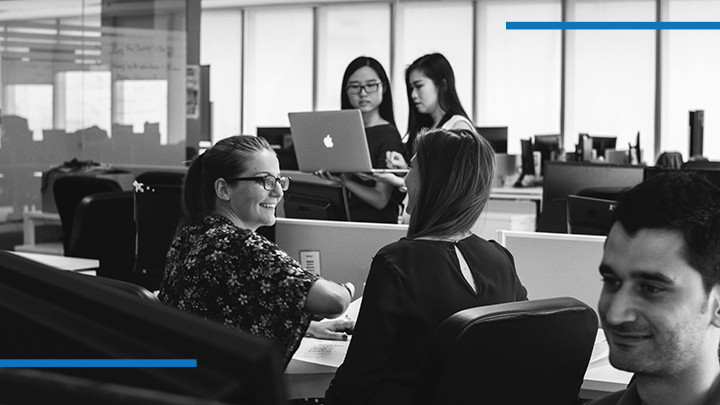 4. Set Expectations
Equip your team with expectations that they need to fill. Be clear on the role description, tasks, and responsibilities, KPIs and accountabilities. If this is clear and agreed on from the beginning, you'll set yourself up with a solid framework to manage and cultivate a high performing team.
5. Promote High Performers and Dismiss Poor Performers
Depending on your business model, you may incentivise your team to achieve their goals. It could be a financial or knowledge incentive that they can work towards. Whatever it is, you need to make sure you celebrate high performers and dismiss low performers. Hiring employees does, unfortunately, mean you may be faced with the tough task of having to ask them to leave. Have a coaching system in place to coach poor performing employees and stay strong on a 'three strikes' policy to guarantee your team is only ever operating with high performers to reach your business revenue goals.
Do you need a digital marketing team?
Throttl understands that hiring a team is costly and time-consuming. We've developed a digital marketplace that connects the public with digital marketing professionals to handle all your marketing needs, without having to go through a laborious hiring process.
From strategy to asset production and campaign execution – Throttl has a network of professionals who are highly skilled and experienced to help run your digital marketing.
We offer clearly defined packages that include specific deliverables that we're held accountable to. The packages can be purchased online at any time, allowing flexibility and control.